Disclaimer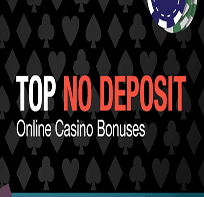 At Topnodeposits.com, we aim to provide fans of online betting with key information on the exclusive category of casino bonuses also known as no deposit bonuses. As a result, the bulk of the information we provide revolves around how to obtain them, how to activate them and key points which will enable casino clients to make the most of these promotional offers.
In addition to specializing in gambling-related information, we also aim to function as a responsible provider of such content. In keeping with our aims in this regard, we do not welcome visitors below the age of 18 years. We also ask that you ascertain that you are of the appropriate age before visiting our website.
In the event of your neglecting to carry out such a requirement and becoming involved in any legal disputes, we at Topnodeposits.com will not be liable since you alone are responsible for carrying out the required checks.
While browsing our web pages at Topnodeposits.com, you will come across links to third party websites. However, we do not influence the content of the webpages they lead to in any way.
As a result, we will not be responsible for any expenditure you may incur or any other issues in the event of your visiting those websites.